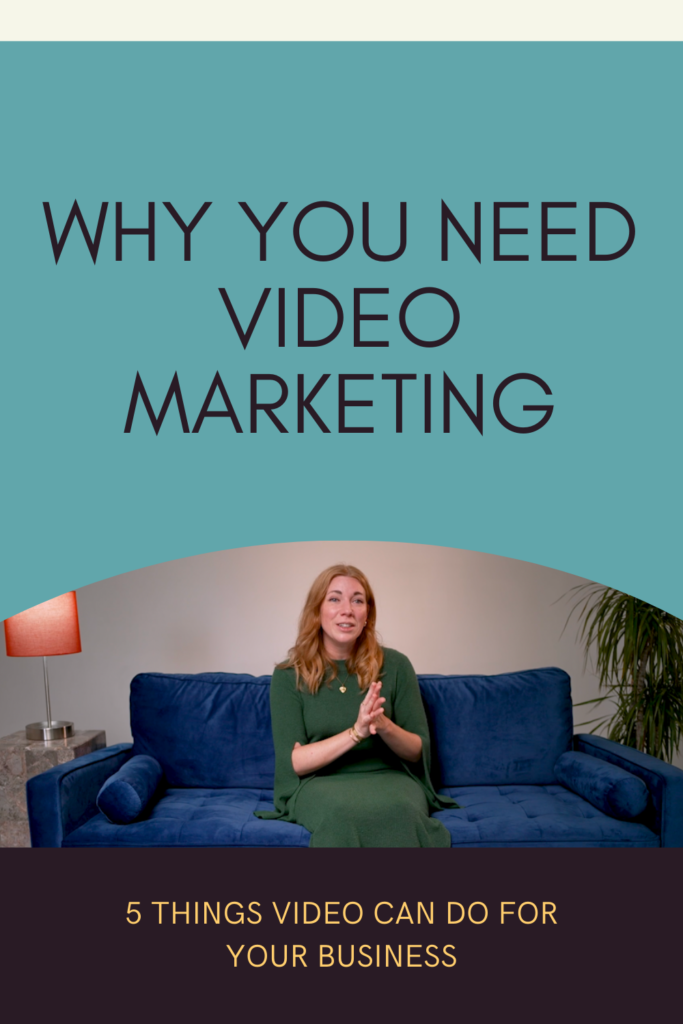 If you aren't already using video to get the word out about your business, you should be. Video is the best way to put your brand, product, or story in front of your audience. When reaching your audience, your goal is to keep them engaged. Video is the best way in our modern world to keep the attention of your viewers, clients, and supporters.
We've compiled a list of the top 5 reasons we think you should invest in video marketing for your brand.
1. Video has the largest reach of all forms of marketing.
The Cisco Video Networking Index predicts that video will make up 82% of internet traffic by the end of 2022. That's almost your ENTIRE market audience with one form of content. There are no two ways about it – you really cannot reach your audience without video.
2. It is the most engaging form of content.
With stunning footage, animation, and graphics, your video has the potential to engage your audience for a compounded amount of time compared to other forms of content. With video, your vision can be expertly crafted to showcase your brand, product, or business. With the growing popularity of video formats such as IGTV, reels, and TikTok, it's clear that video is the preferred form of media intake across all market audiences.
3. Social Media platforms prefer and reward video content.
Video content tends to perform the best on most social media platforms. Even on Instagram – a platform originally created for photo sharing – videos see more engagement than any other type of content. These platforms also want to encourage their users to create content using their new features, a lot of which are video-centered due to the high level of engagement! Utilizing stories, reels, and adding video to your posts is going to push you up in that algorithm.
4. It's the best way to share your brand's culture and values.
Some of our most popular social media content has just been behind-the-scenes looks at our team doing what we love! Obviously, people don't go on social media to just see advertisements, but they do like to engage with their favorite brands. Showing your audience a day in the life of your business, your team having fun together, or even how-to videos is a great way to give your audience a different side of your business.
5. It is the most fun and creative marketing content to make!
Without a doubt, video is the most fun and engaging form of marketing for the creator, too! Seeing your vision come to life on screen gives you a whole new level of brand awareness, audience engagement, and marketing style for your business.