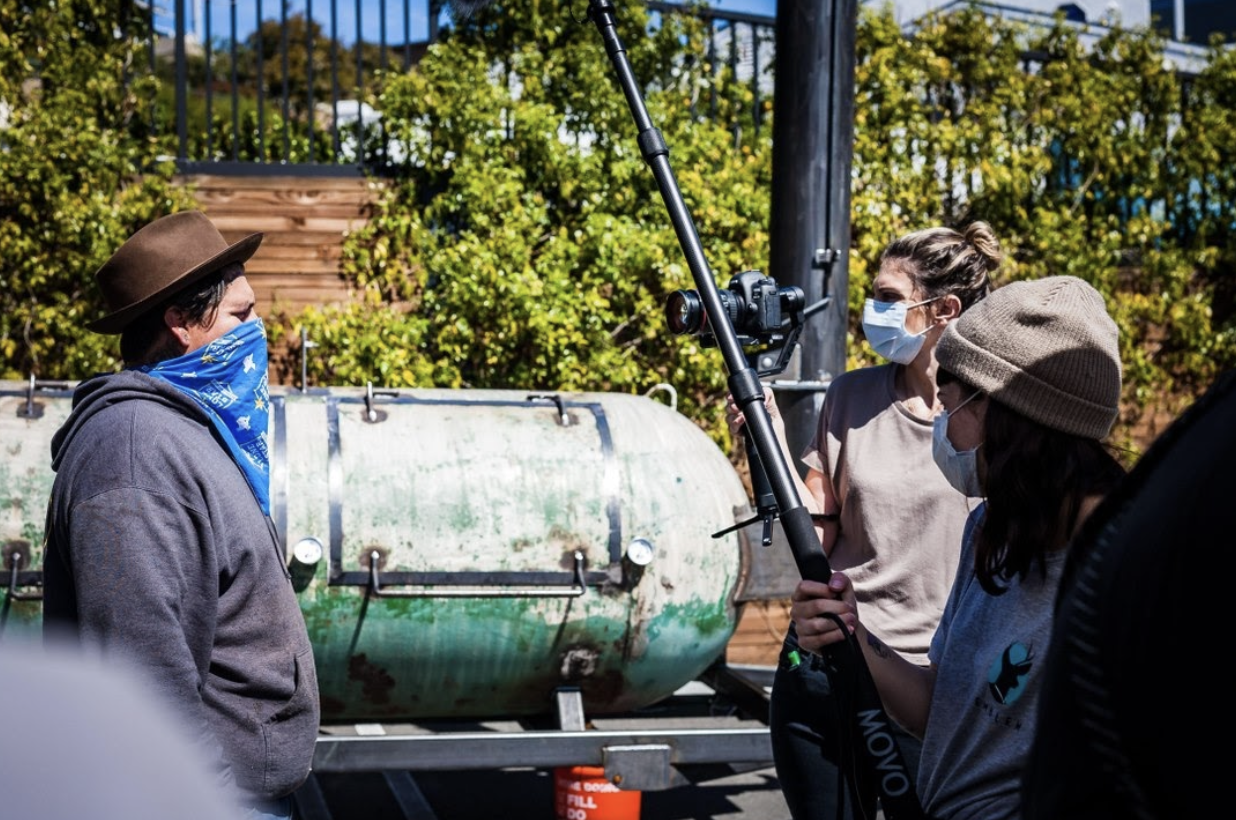 Your filming day has finally arrived! Once you have consulted with one of our Producers and paid your deposit, you will be able to book your filming date. Here's an idea of what to expect the day the camera starts rolling.
The Emblem MP team will arrive on location approximately 30 minutes to 1 hour before filming commences, depending on the scale of the production. A Producer will meet with the client to discuss their vision, while our assistants and camera operators begin setting up the production. Emblem uses a variety of cameras, lights, microphones, and other equipment to create your video. We will require the use of the available electrical outlets on location. Once the equipment has been set, the Director and team will make adjustments to lighting and camera placement, to ensure a beautiful image.
If your video includes talent, they will need to be fitted with a microphone to capture their audio. This process can vary by production. Some productions may require the use of microphones that will be affixed to the actors' clothing. Others may only use microphones standing at a distance. Our team ensures a relaxed and positive environment for the talent. We want you to be happy with your video!
Once filming has begun, the Director and team will work all their magic. You can expect the Director to give instruction regarding talent performance, the number of takes, and lighting or audio adjustments. Our team is experienced and capable, and we pride ourselves on the thoughtful execution of our client's vision. However, if you have a request or adjustment to be made during filming, we encourage you to speak to the Director. We will always do our best to fulfill your video needs.
That's a wrap! After filming has ended, the Producer will speak with the Client to discuss the next steps. Depending on your production, this can be a timeline for when you will receive your video. During this time our assistants will take down the set, and make sure to leave your location tidy.
Congratulations! This is the biggest step in your video's production. Our editors will now sweeten your footage with seamless transitions, vibrant color, sound, and any titles or graphics you have requested. Your completed video will be on its way to you in no time.