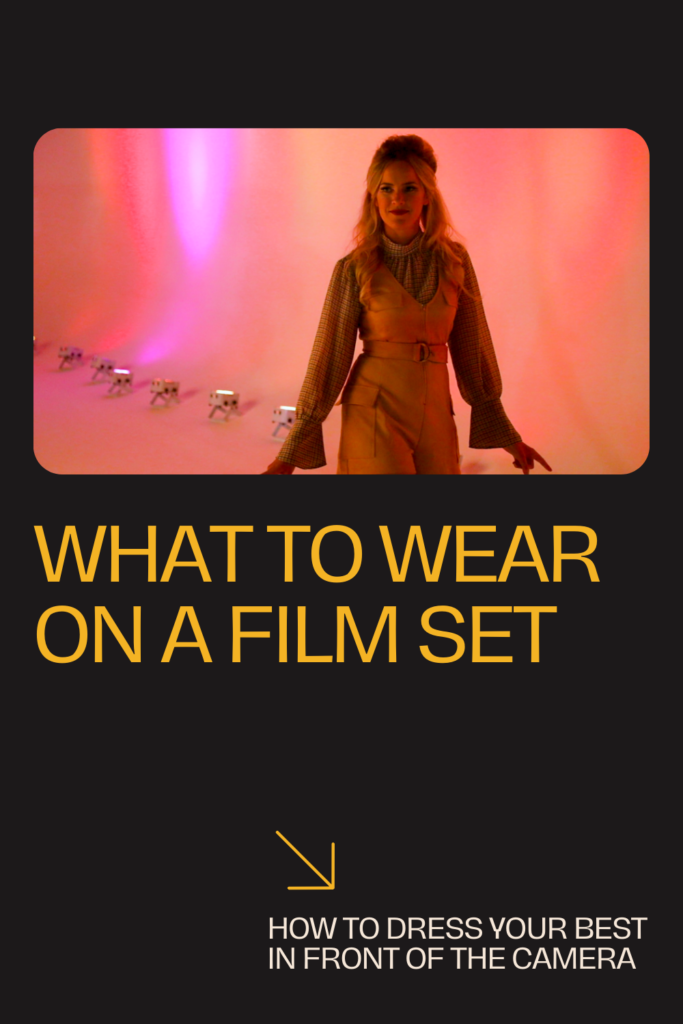 A commonly asked question from our clients is how they should dress for their on-camera appearance. You may think you should put on your Sunday best and call it a day, but it can be a bit trickier than that. As your videographers, it's our job to make sure you look stunning on camera. Here are a few tips that can help us achieve that!
A good rule of thumb is to stick to solid, neutral colors. Loud patterns like stripes or florals can often come across much more starkly on camera than they do in person. Bright or neon colors can be distracting, and even sometimes create problems in post-production. A solid, neutral color like brown or navy is going to define you against your background, without disrupting the image composition. Avoid black and white, which can also pose technical problems – although some white/black is fine, such as undershirts or other minimal features. Your Producer will typically guide you in which colors would be best for you to wear during your shoot.
You may be asked to wear make-up while in front of the camera. This is not to do with making you appear a certain way, but rather, to offset glares and other distortions that can be caused by the camera. This may be as simple as a mattifying powder. If you choose to do a little extra, or if there is a make-up artist on the set, there are a few areas that either you or they should focus on. The camera can make you look washed-out, so it is important to add back color to your appearance. This can be done by adding a bold, matte lip color, and neutral blush tone to the face. The eyes are also another key area to define – eyeliner and mascara are often a must in accentuating these features. A neutral eyeshadow can also go a long way in making the eyes pop. Higher-budget shoots like commercials or live shows will have a greater need/use for a professional makeup artist on the set, while smaller-budget shoots will typically opt for those on camera to do their own makeup. If this sounds like you, then these tips will certainly come in handy.
Another thing to consider is jewelry. You may have already guessed that the biggest issue is that it can look distracting. This is true, but another big reason is that it's loud! If you choose to wear jewelry, opt for simpler pieces. Large pieces, dangly earrings, and bracelets are almost always picked up by the microphone. Stud earrings and single-chain necklaces are ideal.
The last thing to consider is more-so personal preference and style, and a question that your Director will answer by communicating to those commissioning the video. Do you want your video to evoke the times, show the culture of your business, and the individuality of those on screen? You may be open to trendier options in all of the aforementioned categories. Do you want to avoid your video feeling dated? Looking for something that isn't going to define itself in a certain era or style? Classic and simple is your friend. You could even use your business or organization's uniform/logo.
By keeping these tips in mind when you are preparing for your shoot, you can feel confident that you will look your best on camera. Your production team will make the magic happen behind the camera, all tying together for your beautiful video!